From a Pallet to an Entire Golf Course, We Can Supply Your Turfgrass Needs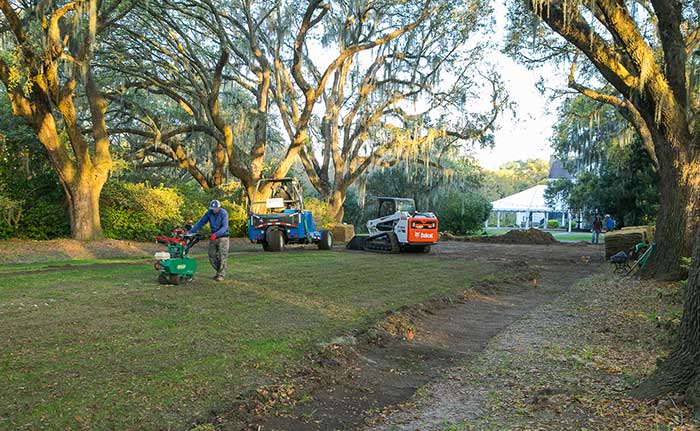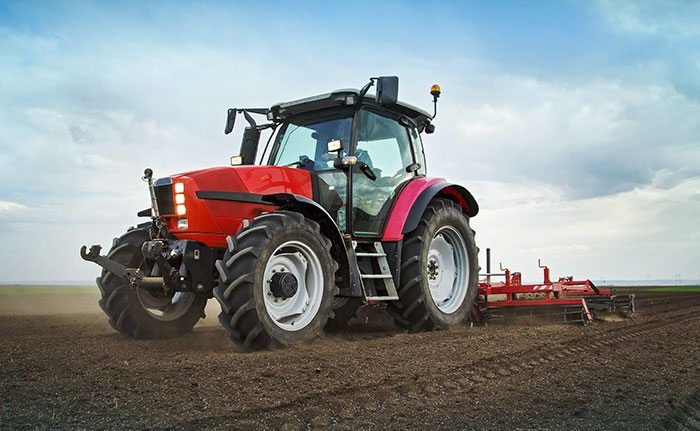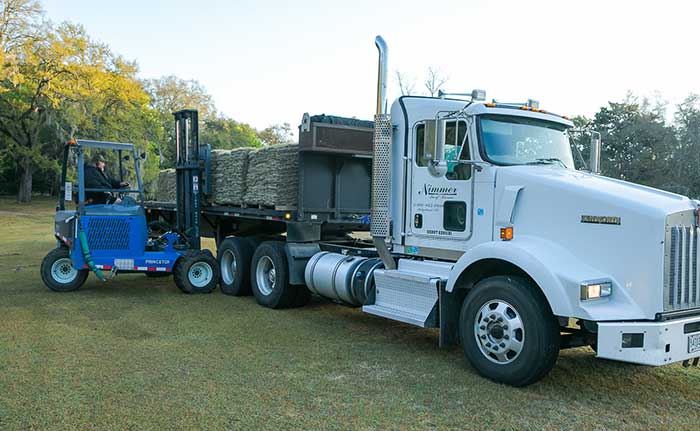 SOD INSTALLATION
For our commercial landscape contractors. Nimmer Turf offers complete installation service. We have experienced crews and can install with sod slabs and 30 or 42 inch rolls. Each job is priced individually and a representative will meet with you on-site to develop a bid.
TURF SPRIGGING
Custom sprigging of parks, sports fields, or golf courses is also available. We have a variety of sprig planters and are capable of meeting almost any sprigging need.
SOD DELIVERY
Efficient and courteous delivery is a standard at Nimmer Turf. With a clean fleet of company owned trucks and a team of experienced drivers, we can deliver your sod fresh from the field to any location in the Southeast.